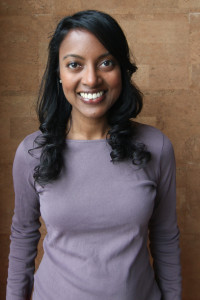 I'm a freelance writer, based in Amsterdam. My writing revolves around science and technology in the global marketplace. Here are the things I specifically enjoy covering: (bio-)cybersecurity, (bio-)hardware, the intersection of art and science and technology, scientific research, human movement, and the (bio-)economy. You can find my most recent work on my blog.
Before my life as a writer, I spent five years working in software development and product management, which took me across Western and Eastern Europe, as well as Asia. I have a diploma in management, a master's degree in biomedical engineering from TU Delft, and a bachelor's degree in biomedical engineering from Northwestern University.
I'm originally from Chicago and split my time between there and the Netherlands, where I live with my French husband and our baby son.
tinamirtha [at] gmail [dot] com